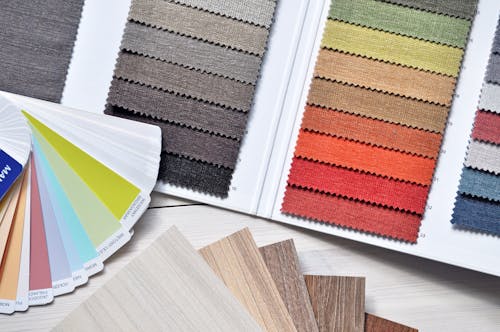 Purchasing a new home is one of the most important milestones in a person's life.
From embracing the opportunities your new location offers you to planting solid roots for your family to grow, a home is a foundation for these changes. Before you can begin your new life in your newly purchased house, you need to do what it takes to turn it into a home.
This way, it'll be not only a place to rest your head at night, but also an outward representation of your values, memories, and unique style. These are a few effective ways to personalize your new home and prepare it for the wonderful years to come.
Repaint the Interior Walls
When a homeowner is getting ready to put their home on the market, they commonly paint the walls in neutral shades. This gives the space a "blank slate" feel and helps potential buyers envision themselves living in the home. Fortunately, you can upgrade your new house's beige walls rather quickly with a fresh coat of colorful paint and a unique painting technique.
Hang Personal Photographs or Art
You can then further personalize your home by proudly hanging some of your favorite pictures or artwork for your guests to see. This design choice is one of the quickest and easiest methods of incorporating personality into your home, because the things you hang are completely unique to you and your family. You can even switch out these images for others as you hit additional life milestones.
Display Personal Collection Pieces
Your home is also a great place to display specific items of interest or a few pieces from your personal collections. These items might include souvenirs from a past trip, items related to lifelong hobbies or passions they've pursued, or décor they simply find interesting to look at. You're the one choosing these important items, so what you love enough to display and what could stay in boxes a little longer is entirely up to you. No matter what you pick, each piece will convey a bit of your own history and taste.
Incorporate Patterns and Textiles
Another way to personalize your new home is to add a few patterns and textile items to your interior design. These elements draw the eye and provide a space with distinct focal points to establish style and atmosphere. A striking pattern can pull together a design in a way that's completely characteristic to your home, while different textures make space appear more welcoming and inviting.
No matter what kind of home you have, or how you choose to decorate it, here at Eng Garcia, we are dedicated to helping you find the perfect home. Let us help you today!