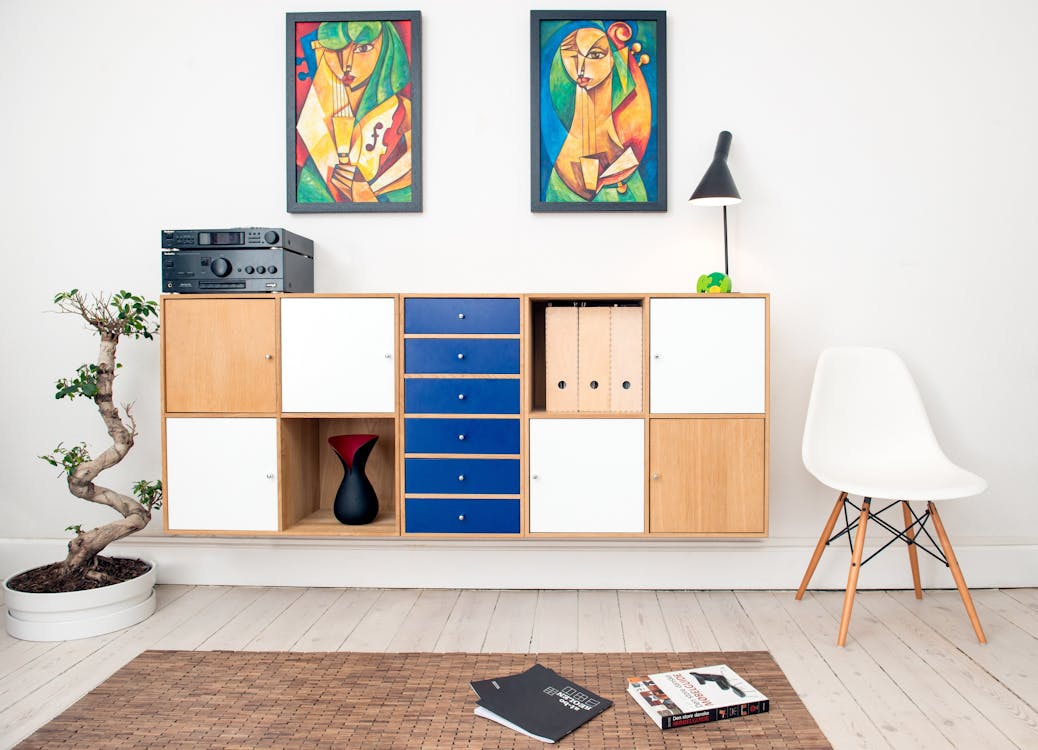 Our guest blogger today is Matt Lee, owner of Innovative Building Materials.
No matter how amazing a listing's description is, home buyers always want to see what they're shopping for. Virtual tours are an essential part of the buying and selling process, and tours aren't as simple as just unlocking the door and letting buyers look around. Staging the home correctly can truly make or break most real estate deals!
When it comes to staging your home for a virtual tour, there is a 'right' and a 'wrong' way to do it. Take a look at some of the most important keys to home staging, and become a pro at showing your property. Here are my tips for a virtual tour of your home. 
Clean, Clean, Clean
It may seem obvious, but cleaning is one of the most basic — and most important — steps of preparing a property for virtual tours. Whether it's a live video walkthrough or a series of gallery photos that will be uploaded to a real estate platform, messes, stains, scratches, and tears have a way of stealing all the attention from the underlying beauty and potential of a home.
Remove Personal Items
Another important part of home staging is removing personal items, like photographs, family nameplates, or monogrammed towels. The home should look and feel like a clean slate for buyers to imagine themselves living there. After all, no one wants to feel like they're moving into someone else's leftover space!
Minimize Appliances
One way to help tidy up the kitchen is to remove extra appliances and let the main appliances take center stage. Clearly, the refrigerator, stove, and dishwasher are important appliances to keep but clear off the rest of the countertops by taking away toasters, coffee makers, mixers, slow cookers, and any other small appliances. This will help the kitchen countertops look bigger, fresher, and ready for new homeowners!
Create Texture
Sometimes homeowners can get wrapped up in color coordination, forgetting all about other interior design principles. Consider how different textures can help a room feel warmer and cozier. Highlight the shiplap wall, woodwork, and any other unique craftsmanship that brings textured character into the rooms. These details look excellent in photos and videos, and they can help intrigue potential buyers during a virtual tour.
Define Each Space with Purpose
While in real life, many rooms serve double-duty as a workspace, sleeping area, lounge, or dining room, but this versatility isn't a great approach to take in virtual tours. Instead, make sure each space is defined with a single purpose to help focus potential and highlight the layout of the room.
Demonstrate Special Details
Unlike in-person tours, potential home buyers can't touch, feel, and explore the space as much as they would like to during a virtual tour. Make it easy by demonstrating special details in the home. For example, to better illustrate the potential of vinyl sliding glass doors, including a video of the real estate agent opening and closing the door. If you don't make the extra effort to show the home's special features, buyers may not even notice that they're there!
Time the Tour at the Golden Hour
The wonderful part about performing virtual tours is that you have a heightened amount of control over when and how the tour is presented. If possible, take photos and videos during the golden hour, when natural light streams through the windows at beautiful angles. Natural light is a fantastic resource to help highlight the home's architectural features!
Last-Minute Touch-Ups
Always address minor flaws by performing last-minute touch-ups prior to filming a virtual tour. Keep a quality paint remover and brushes on hand for any spots that may have slipped past initial reviews of the home.
With a bit of focus and intentional tidying, you can stage your home for the perfect virtual tour! If you need help getting your home staged and ready for showing, let one of our experienced realtors at Eng Garcia help you today!
Matt Lee is the owner of the Innovative Building Materials blog and a content writer for the building materials industry. He is focused on helping fellow homeowners, contractors, and architects discover materials and methods of construction that save money, improve energy efficiency, and increase property value.