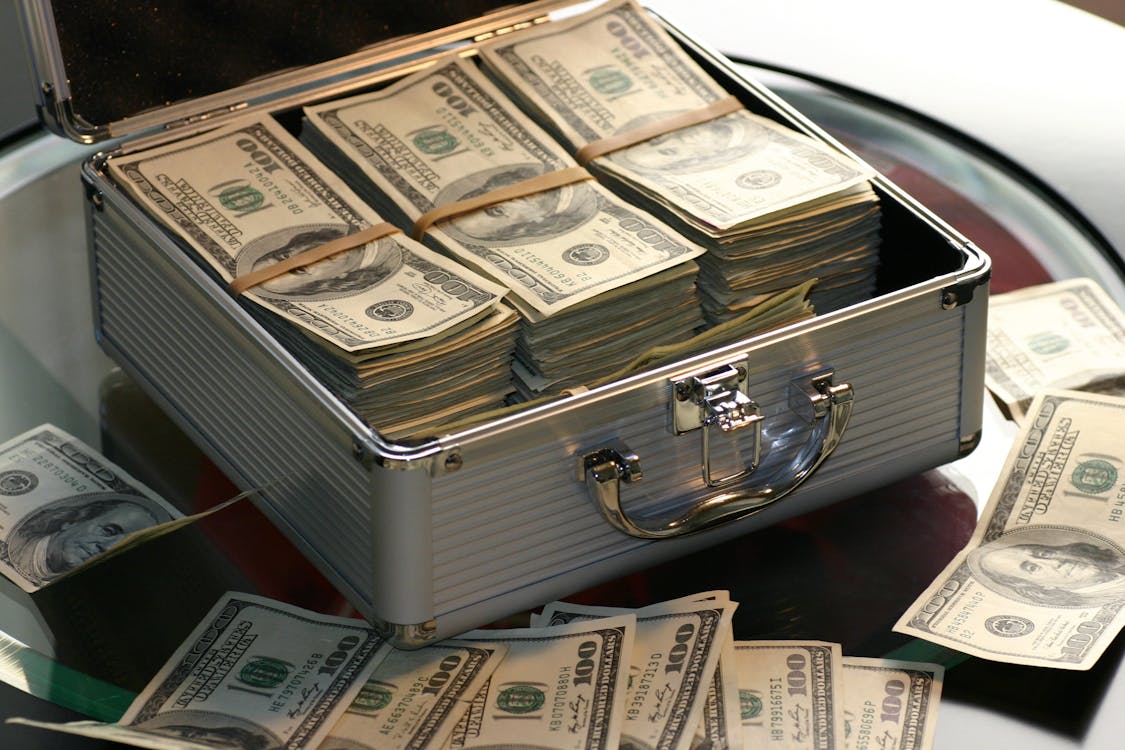 Guest post by Jade Sims
The DC housing market has been doing well so far despite the economic slump brought about by the coronavirus pandemic. WTOP News has reported on the area's low mortgage rates and down payment fees. Combined with a low sales inventory, sales increased by 25% in 2020 compared to the previous year. And that was the case even as of December, which is typically a slow month for sales.
ZenBusiness points out that real estate is one of those rare industries which has not only survived but thrived throughout the challenges of the past year. Across the US, the sector saw an impressive 8.7% growth in 2020 alone, up from average yearly growth of 2.6%, as people spend more time than ever in their homes.
Clearly, it's a great time to sell your home!  But if you're not interested in selling at the moment and need a way to make a few extra dollars in these challenging times, let your property work for you.
Here are some ways to make your home into a money-making property.
Grow a Garden and Sell Produce
If you have a large backyard and want to save money by growing your own food, why not make money from it as well? Before starting a home garden business, you first need to know how to grow the right kind of produce for the climate. The Washingtonian listed the produce that is best grown in D.C. Some vegetables that grow best during the cool season are beets, broccoli, cabbage, kale, potatoes, and Swiss chard. For the warm season, cucumbers, peppers, squash, and tomatoes are your best options. Once you have extra produce, you can start offering them to your neighbors and friends. Eventually, when your business gets bigger, you can start selling at the local farmers market or become a supplier for local grocery stores and restaurants.
Herbs and flowers sell well too.
Offer Free Space as Storage
If you have an extra space in your property that you're not using, why not rent it out as storage space for other people's stuff? Bloomberg features an app called 'Neighbor' that works like an "Airbnb for storage," where you can be a host and offer your empty shed, closet, or basement for storing things like old clothes, bikes, boats, RVs, and other random stuff.
The app was launched in 2017 based on three fundamental truths — "most Americans have too many things; some also have too much space; many others don't have enough." And this spatial imbalance can be a good opportunity to turn your home into a business.
Rent out a Room or the Entire House
Other than for storage, you can rent out your extra rooms as living space. WAMU 88.5 reports that the D.C. Zoning Commission started to allow home-sharing services, like Airbnb, VRBO, and HomeAway, to operate in the area in 2019. Only then were homeowners allowed to post bedrooms, basements, or carriage houses on home-sharing platforms, and rent them out as long and as often as they want, providing the owner also lives on the property.
Convert Free Space into an Apartment
This may be similar to the previous option, although this may call for major renovations because apartments need to have their own entrances, kitchens, and bathrooms. So, you're not just adding stuff to a basement to convert it into a bedroom. You're actually turning it into an independent living space. Popville did a photo feature of a garage-turned-ADU (accessory dwelling unit) for some inspiration.
Operate a Bed & Breakfast
A bed and breakfast or inn is a small hybrid between a hotel and a home, with four to 10 guest rooms and the owner living on-site. Entrepreneur magazine says the typical market of this type of business is tourists, business travelers, couples on a romantic getaway, college/university visitors, sporting events, reunions, graduations, parents' conferences, etc. It can also serve as the locals' "guest house" for visitors they can't accommodate in their own home.
Hold Garden Weddings and Other Event
If you have a beautiful garden, that's big and dreamy enough to hold weddings or elegant parties, why not rent it out for that purpose? Or you can make money out of a rarely used pool house for small parties. If you have the space to hold a certain number of people, renting it out to hold events on a per-hour or per-day basis can earn good profits.
For this business opportunity, and the previous suggestion on bed & breakfasts, you may also want to invest in a bigger house. Our Eng Garcia real estate agents have options you'll love for whatever size investment you're considering. We can help you find the property with the right size for your new rental business.