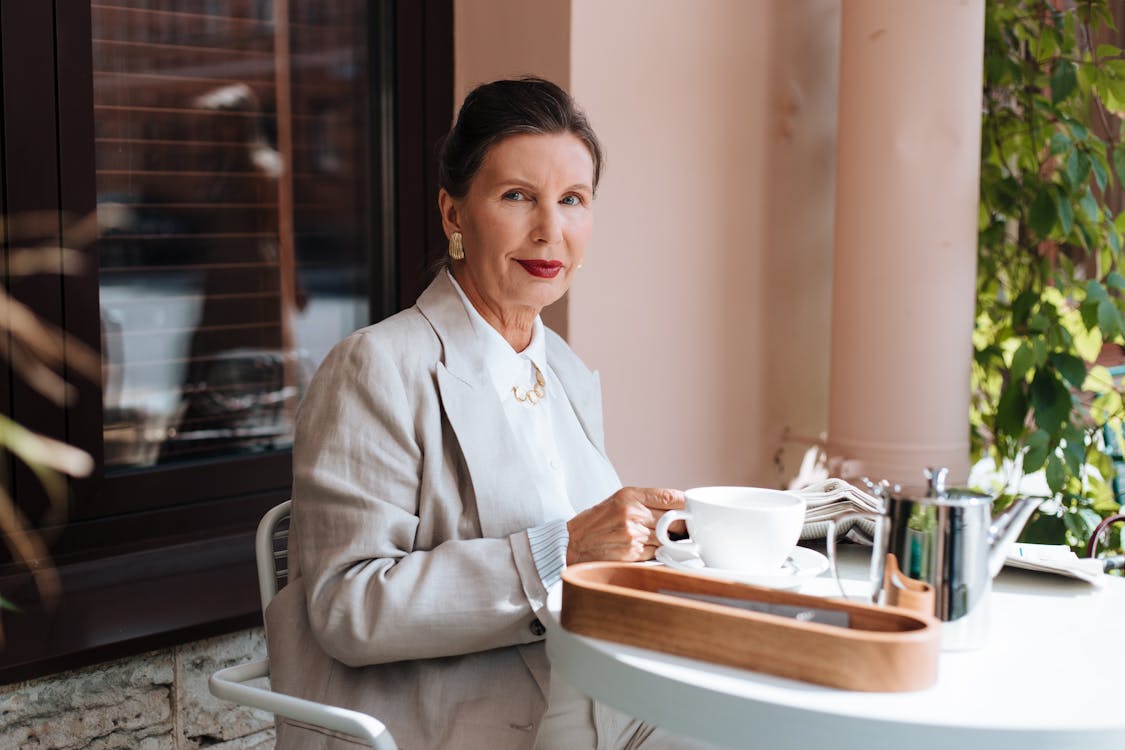 Working from home can be a blessing, but it can also be a burden. Since the pandemic started, many people have begun working from home and are pleased with the outcome. They experience increased creativity, more relaxation, and less stress. Some of them, though, feel the need for a change of scenery. Working from home when you have a child around, for example, can prove to be challenging. Not to mention that you start feeling less and less attached to your home and take any chance to escape it. Therefore, for those living in Washington DC, we came up with a list of the best coffee shops and cafes for working remotely. It can do you lots of good to choose one of them as your new office. Or, why not try all of them and pick your favorite? So let us see which cafes they are and where you can find them.
1. Emissary
Located in one of the best neighborhoods for families, you can find this independent cafe in Dupont Circle. It has three sitting spaces, one of which is located outside on a patio. All the seating is excellent, including the one at the bar. It just depends if you need more light, quiet, or privacy. However, you will see people working on laptops or holding meetings in all of the cafe's areas. It's no surprise why when you look at the menu and, of course, the free WiFi. Here you can have great coffee, beer, wine, and cocktails. Also, if you get hungry, you don't have to worry. This cafe's menu includes delicious dishes, ideal for breakfast, brunch, or lunch. In addition, the Emissary boasts vegan and vegetarian dishes such as salads and organic omelets. Not to mention that you have happy hour daily between 4 pm and 7 pm.
2. Mercy Me
There are many benefits of working from home, and if you consider this option, having a home office in the gorgeous East End will make your work hours pass faster. You will be in the center of the commotion, with lots of entertainment options and shopping opportunities. Not to mention that socializing is a piece of cake in such a popular area. However, if you decide to make Mercy Me your full-time or temporary office, you won't regret it. It features two outside seating areas and one inside, which all have high-speed internet. In addition, you can delight yourself with breakfast tacos, Call Your Mother bagels, and guava jam-filled croissants. Also, if you finish work at five, you will be in the right place to have a delicious dinner and drinks.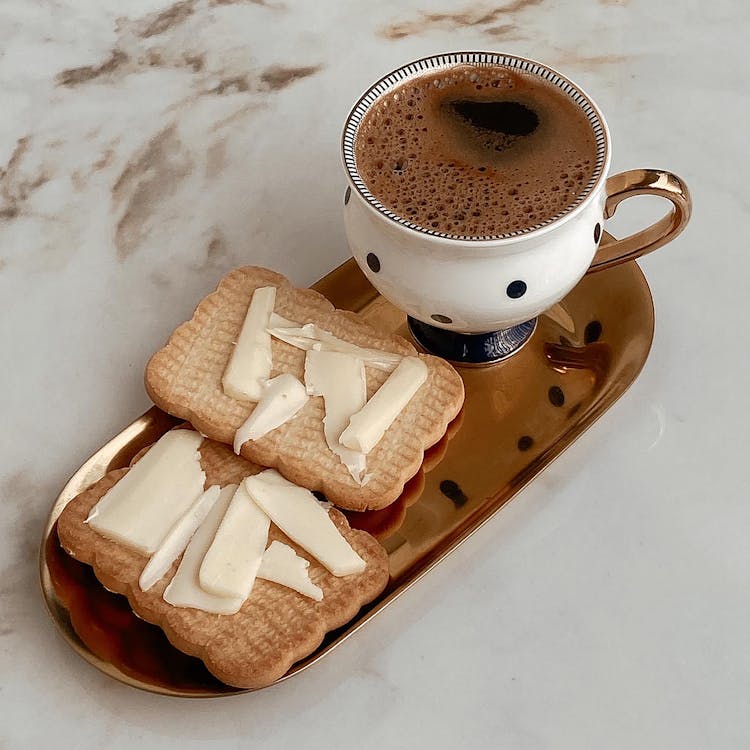 3. Grace Street Coffee
Grace Street Coffee Roasters is one of our favorite Washington DC coffee shops. It is located in the historic neighborhood of Georgetown and offers great coffee selections. Also, here you can put your hunger to rest in the morning with some tasty pastries. The WiFi is free and of good quality, and the ambiance is suitable for working. That is one of the reasons this place is so popular. So if you want to move your home office to Grace Street Coffee, you need to get there early in the morning. You won't find any seats if you are there later than 9. Many other people have the idea of drinking a good coffee in the morning in this place.
4. Ebenezer's Coffeehouse
If you are looking for the best cafes for working remotely in Washington DC, Ebenezer's is the place to be. It's a coffee place with lots of seating outside and inside, and it rarely gets crowded during weekdays. The interior is modern yet cozy, and the menu is as flavorful as it can get. For instance, you can have a honey lavender latte or a caramel whip. However, those searching for healthier coffee choices can have soy, oat, or almond milk in their lattes. Also, if you get hungry, Ebenezer's has you covered. They have sweet and savory kolaches, sandwiches, muffins, pastries, and cookies. You can spend hours and hours working and enjoying great coffee and snacks.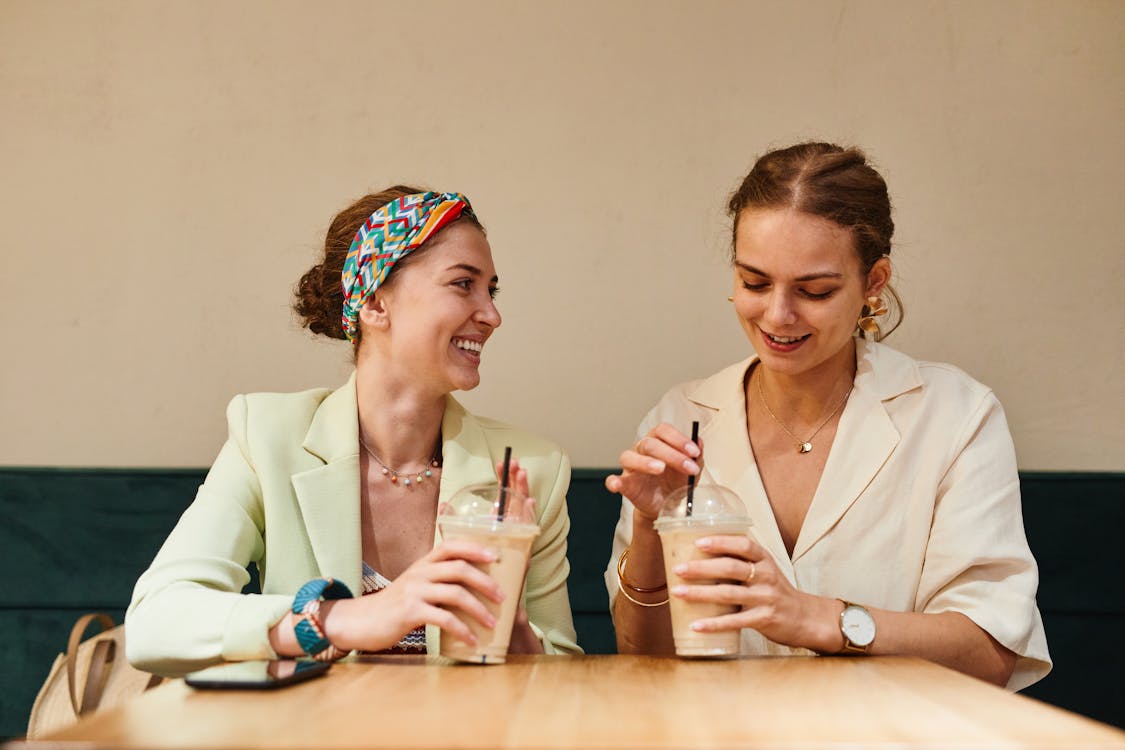 5. Doubles
If you are easily distracted, the patio at Doubles is the perfect place to move your office. The patio is in an enclosed yard in Park View, and it has that picnic feel to it due to the arrangement. You can work outside with fresh air and a gentle breeze blowing without all the commotion of a busy street. You have comfy picnic tables and even a ping pong table where you can enjoy yourself during a break. Also, here you can have some great coffee selections and tasty sandwiches and pastry for breakfast or lunch. Or, you can go around and have a delicious slice of pizza at one of the many great pizza places around. However, note that Doubles is closed on Mondays and Tuesdays, so you will need to find another temporary office until Wednesday.
6. Big Bear Cafe
The Big Bear cafe is one of the best cafes for working remotely in Washington DC for one good reason. All the items on the menu are under $10. Just imagine how much coffee and tea you can have during work. And combine that with the free WiFi during weekdays, and you have the perfect place for a remote office. Not to mention that the cafe's pleasant ambiance will make you feel more comfortable, almost like at home. But don't let the interior deceive you. The patio of Big Bear Cafe is much more sophisticated, with vine entanglements and flowering herb gardens. It looks so beautiful that you can easily confuse it with a wedding venue.
7. Dolcezza Gelato and Coffee
If you are the type of coffee drinker that prefers Italian-style coffee, Dolcezza is the place for you. This café offers a variety of tasty espressos as well as comfortable seating. And it is no surprise that Dolcezza has become one of the best cafes in the country in its 14-year existence. So you can expect the best services in any of the locations and great gelato as well. It is just perfect for those who need to feed their sweet tooth while working remotely.
If these fabulous coffee shops make you fall in love with Washington DC, why not make it your new home? The crew at zippyshelldmv.com has helped many people relocate here quickly and stress-free, and they suggest starting your moving preparations a few months in advance. After settling in, you can begin working at Dolcezza and enjoy the best gelato in town. Your workdays will be much sweeter and more enjoyable.
Final words
If you have a hard time working from home, maybe it's time to relocate your office. You can choose from one of the best cafes for working remotely in Washington DC and regain your focus and creativity. And if you want to move to a different location, Eng Garcia Properties can help you find the perfect home. We have the professionals and knowledge to help you find the home that suits your every need.