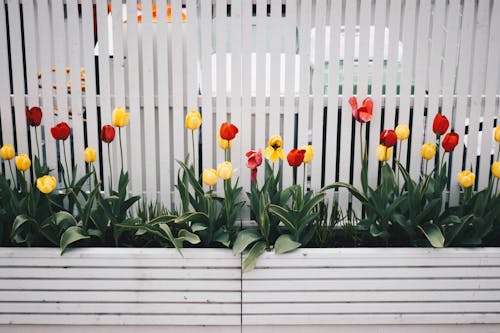 Maybe you have lived in your current home for a long time, or perhaps you've purchased a beautiful Victorian in the Mount Pleasant neighborhood. Whatever your home's age, if it's been around awhile, you're going want to implement changes to keep it looking fresh.
Easier said than done.  What if you don't have a ton of money sitting around for home improvements?  What if we told you that sometimes the least expensive and straightforward ideas do the best job? It's true.  Sure, you can spend $25,000 on a new kitchen or $5,000 on a new bathroom…but those choices don't always recoup what you've spent when you sell.
Often, the best choice is to do a few simple fixes to update an older home.
Replace the Light Switches
Light switches seem like a small detail in your house, but they can quickly date it if they appear worn out or mismatched. White light switches, in particular, can look ugly when they turn yellow over the years.
You can purchase new light switches in more sleek or elegant styles and replace your current ones by looking up an instructional video and doing it yourself.  Hiring an electrician will run about $65 or more for installation.  The switches themselves run $8-$50.
Once in place, choose beautiful new covers that act as decorative art on your wall.
Revamp the Window Treatments
The way you dress your windows can also make the difference between an interior that appears musty and one that feels modern. Take down those dusty curtains whose colors have been sapped of their vigor and put up new ones that are airy and neat.
Bent and snapped aluminum blinds are another window treatment that you should get rid of.  They give off a gloomy office vibe with their misshapen parts. If you want something that you can draw up and down, go for wooden-slatted blinds or fabric Roman shades. These will give your home charm and a clean atmosphere. You can expect to pay $60 to $150 for average-sized windows.
In a Victorian-era home, heavy curtains can look lovely–but only if they are kept clean, and their colors are vibrant. Perhaps a professional cleaning is all they need.  Before you replace, ask a dry cleaner if they can be revived or not.
Repaint the Fence
Fences present an opportunity to update the outside of an old home in a simple way. You can repaint your fence to change the overall look of your home since it is one of the main visible components that people see when passing by or entering.  We get so used to seeing our fence that we don't always notice when they become weathered and ugly.
Choose the right fence color for your house by thinking about what would fit naturally with the home's color and architecture. You should also make sure your neighborhood HOA (if you have one) allows for the color you pick out. After that, it's just a matter of setting aside time in your schedule to paint your fence.
Replace any missing or chipped boards before painting and patch any holes.  Different fences need different paint, but you can expect to pay $25 or so per gallon of paint or stain.
With the cracks, chips, and patches of discoloration gone, it'll look like new!
Whether you are looking to spruce up your home for selling or looking for a beautiful older home to call your own, let our experienced realtors here at Eng Garcia help you.