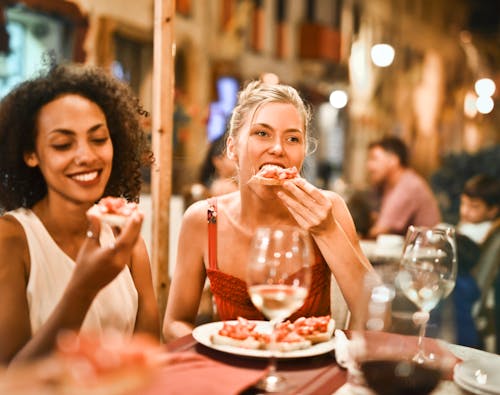 One of the most popular, storied, and desirable neighborhoods is the Shaw DC neighborhood, located in the Northwest part of town.  It's the home to Howard University, Ben's Chili Bowl, and a score of other iconic DC landmarks. Shaw is a neighborhood that combines respect for the past with an eye to the future, and it is drawing innovators, artists, and many new fans to its doorsteps.
Originating as a freed slave encampment, the area now known as Shaw was one of the most important centers of African-American life and culture throughout the 19th and early 20th centuries, influencing such notables of the Harlem Renaissance as Langston Hughes and serving as the hometown of Duke Ellington. During that time it grew as a hub of art, entertainment, and commerce for the DC black community.
The turmoil of the Civil Rights movement in the US played out in Shaw, as it did in many other urban centers. Following the riots of the late 60s, Shaw suffered for a time through economic decline and rising crime rates, before being brought back to life by grassroots activism. This renaissance is currently playing out in the many new businesses which currently coexist with the historical homes and sites of Shaw's past.
Nowhere is Shaw's revitalization more evident than in the influx of top-flight restaurants in the area. Whether you are looking for an unforgettable breakfast, truly authentic deli, or a world-class dinner, Shaw has a place for you to explore. Then stay for the nightlife and the historic theatre district, where innovative performances play out in classic spaces.
Best Breakfasts
For something sweet to go with your Compass Coffee, try Buttercream Bakeshop. With bars, scones, and biscuits to choose from, including the inimitable Breakfast Bombs, your only difficulty will be in choosing what to order.  Or head to celebrity chef Marjorie Meek-Bradley's Smoked & Stacked for a breakfast sandwich so good you might have to lie down to recover from it.
Lovely Lunch
Looking for a lunch that is truly outrageous? Look no further than Capo Deli, the crazy-authentic Italian deli that you didn't know existed in DC. Whether you go for their incredible sandwiches or choose from the array of authentic Italian specialties, you're sure to keep coming back for more. And don't forget to take the cannoli for dessert.
Divine Dinners
The dining scene in Shaw gives a whole new meaning to "an embarrassment of riches." There's just so much to choose from and so many incredible dining experiences to be enjoyed. World-renowned chef Eric Ziebold's Michelin-starred Kinship and its companion restaurant Metier are two of the best places to be in the whole city at dinnertime. Either of these offers you a chance to get all dressed up and experience some of the finest dinings in the country.
The Dabney, Jeremiah Langhorne's carefully sourced homage to mid-Atlantic cuisine, and Cedric Maupillier's Convivial are two more Shaw restaurants that are garnering global attention. Both pay respect to American cuisine even as the seek to reinvent it, and both are at the top of any list of best DC restaurants.
Major Theatrics
For incredible live performances, The Howard Theatre is a treasure. This early 20th-century theatre is on the National Register of Historic Places, but it is no dusty relic. With a busy lineup of performances, you're almost always sure to find something great here. And the historic Lincoln Theatre offers the best of both live and film presentations, including a stellar collection of classic movies everyone will love.
Shaw offers homes in a variety of styles at a variety of price points. Whether you love the idea of a classic row house or are hoping to live the lush life in a luxury condominium, you're sure to find something that's just right and close to your favorite hangout. And increasing demand for the already popular neighborhood could mean you'll build equity quickly as home prices in this neighborhood continue to rise.
There's no better time than now to begin looking for your dream home in Shaw, and no better brokerage in DC to work with than Eng Garcia. Sign in at our website and let one of our great agents help you become part of Shaw's story.