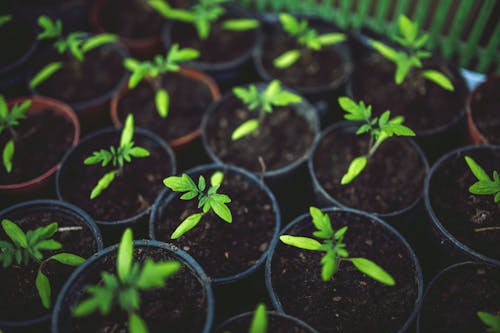 Curb appeal is an integral part of making your home stand out in the neighborhood.
Whether you simply want to create a welcoming property or you're planning on putting it up for sale, you should always try to improve and maintain your curb appeal. This might sound like a chore, but it can be creatively liberating in many ways.
For instance, one way to boost curb appeal is to grow a beautiful garden. These essential gardening tips for beginners include some of the most critical information you can have when you're preparing a garden in your yard.
Choose the Right Plant for the Right Season
Make sure when you buy a plant, it's the right season to add it to your garden. For instance, if you want to plant raspberries, you can go with one of two different crops depending on the season: summer-bearing, which produces berries during May and June, and fall-bearing, which produces berries in the late summer and through the fall.
Of course, raspberries aren't the only plants with seasonal variations, so make sure you know the best times to plant your crops. Research your local frost dates as well so that you don't hinder your crops' growth by planting too early. By supporting successful growth, you can enhance your curb appeal immensely.
Study How the Sun Moves in Your Yard
Some plants, such as vegetables, require as much as six hours of full sun each day to grow. On the other hand, some only need small amounts of time in the sun and can spend the rest of their hours in the shade. It's important to know how much sun your plants require daily if you want to improve that curb appeal successfully and efficiently.
Study how the sun moves in your backyard each day. Do you have the means to provide shade if necessary? Do certain areas receive the proper amount of sunlight your plants need? Answer these questions before committing to a plant to solidify what kind of plants you have the resources to support.
Make Sure Your Soil Can Sustain Your Plants
All plants need the right soil conditions to thrive in your garden. Plants also need nutrients from the soil, such as nitrogen, phosphorus, sulfur, calcium, potassium, and magnesium.
Use a soil test kit to make sure your garden is nutrient-rich for your plants. If not, you can use organic matter to supply your plants with the necessary nutrients.
Most plants also require well-drained soil, which means that water drains at a comfortable rate when it enters the ground. In other words, water won't drain too quickly or too slowly from well-drained soil. You can improve your soil's drainage capabilities by working organic materials such as manure, compost, or leaf mold into the soil.
If you can sustain your plants until the day you move out, your thriving garden can enhance your property's curb appeal—as well as the resale value—when potential buyers come around.
These vital gardening tips for beginners will send you down the right path as you begin planning this exciting project. With the right attitude and knowledge on your side, gardening can be a creatively fulfilling way to enhance your property's curb appeal.
When it's time to level up your home's curb appeal to sell your home, make sure and let Eng Garcia help you!