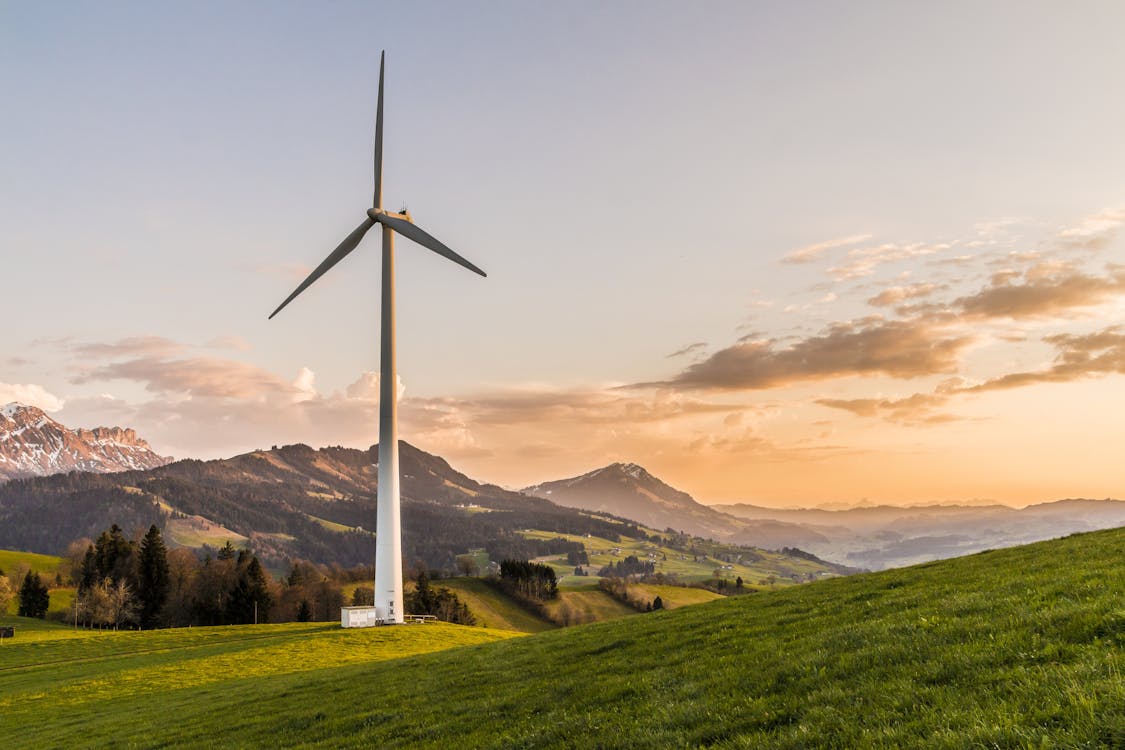 Our guest blogger today is Matt Lee is the owner of the Innovative Building Materials blog and a content writer for the building materials industry.
Are you looking to lower your energy bills and increase your home's property value? One way to do both of those things is to focus on improving your home's energy efficiency. 
Studies show homeowners who lower their annual energy costs by $1,000 a year with energy-efficient home improvements can expect to add around $8,728 to their home's value. And certain upgrades and materials increase a home's value even more! 
How do you increase energy-efficiency? What are some innovative materials that can decrease your home's electricity bills and increase property value? 
ICFs (Insulated Concrete Forms) 
ICF is an acronym that stands for insulated concrete forms. These forms are pre-made, insulated, interlocking blocks that connect with a plastic framework. These ICFs are insulated on the inside and outside, providing unparalleled insulation qualities. 
ICFs are used in place of standard framing for homes. They allow very little air to seep into the house, making it incredibly energy efficient. Moreover, ICF homes are disaster and pest-resistant and incredibly durable, so they have higher price tags than homes that use standard construction. 
Green Siding Materials
If your home's siding isn't efficiently combatting the elements, you could be paying more than you should for electricity. Metal siding, fiber cement siding, and insulated vinyl siding are some of the best house siding options for increasing energy efficiency. 
Ultimately, you want to make sure your current siding is in good shape, and it isn't allowing any outside air to seep into the home. Additionally, redoing your siding is a fantastic way to boost your home's value. On average, new siding has an ROI of around 78.2%. In other words, you can recoup more than 78% of your investment in the sale of your home!  
Polyiso Insulation 
Insulation is one of the most vital elements of an energy-efficient home. Spray foam is a terrific option, but if you really want to take your home's insulation to the next level, go with polyisocyanurate insulation. 
Polyiso insulation is usually used in commercial buildings. It's rigid foam insulation, but it has the highest R-value of any other insulation type on the market. In other words, it has the highest insulation abilities of any other insulation type out there, so it's an excellent material to use to boost your home's energy efficiency.  
Further, simply reinsulating your home's attic can add almost $1,500 to your home value! 
Smart Roof Tiles 
Your home's roof is one of the top ways to increase energy efficiency and boost property value. In fact, a new roof can add around $12,000 to your home's value! There are so many roof tile types to choose from, so it can be challenging to know which one to choose. 
Here are some top choices for energy efficiency: 
Metal Roof Tiles

Composite Shingles 

Green Roofs

Clay Tiles 
When it comes to picking tiles, your best bet will be looking for roof tiles with the Energy Star label. If you really want to increase property value and add energy efficiency to your home, consider going solar. Homes with solar panels sell for around 4.1% more than those without them! 
Other Small Swaps That Make a Significant Difference 
When trying to boost energy-efficiency to cut electricity costs on your home, be sure to do the following things: 
Swap to Energy-Star Rated Light Bulbs

Buy Triple Paned, Energy-Efficient Windows

Seal Your Windows and Doors 

Upgrade or Retrofit Your HVAC Machine

Switch to Energy-Efficient Appliances 

Change Your Air Filters Regularly
Making the small swaps above can dramatically lower your energy bill each month. Once your house is energy-efficient, you can make a few other upgrades to boost your home value instantly. 
These projects include:
Installing countertops made of quartz

Building A Wooden Deck 

Upgrading Your Outdoor Lighting

Focusing on Curb Appeal

Switching to Hardwood Floors 

Upgrading Fixtures
If you use the innovative materials and tackle the small projects listed throughout this article, you'll be on your way to a higher value home with lower energy bills to boot.  
If you're not interested in upgrading your current home, but would rather find a new energy-efficient home, contact us and let us show help you find that perfect house with small electric bills.
Matt Lee is the owner of the Innovative Building Materials blog and a content writer for the building materials industry. He is focused on helping fellow homeowners, contractors, and architects discover materials and methods of construction that save money, improve energy efficiency, and increase property value.