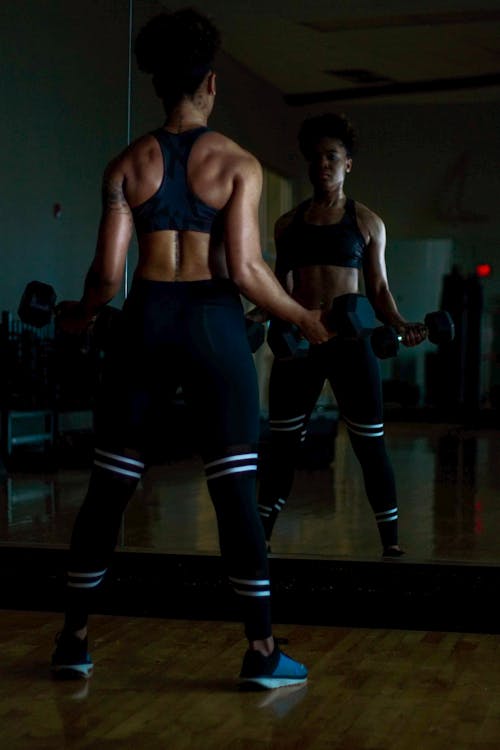 Nothing sets off the panic button quicker than losing your outlet for exercise and stress relief during these pandemic stricken times.
Gyms worldwide closed up suddenly, leaving you hanging. Some are beginning to open up, but under restrictive guidelines that might keep you from getting a solid workout in.
If you were smart enough to get ahead of the demand for fitness equipment and cobble together an at-home gym, you likely just kept on truck'n meeting your goals: no mask, no social distancing, and no worry.
Now that you've spent a bundle on the equipment, there are a few pointers you should know to ensure that your home gym stays in good working order. Learn how to care for your investment by using some of these four home gym equipment maintenance tips.
Your Mom Isn't There to Clean
Once finished with your punishing, sweat-inducing workout, the last thing you want to do is clean. But your Mom probably isn't there, and it's essential. Before you shut off the lights and head for the shower, always wipe down each piece of machinery or equipment to make the pads last longer.
Even if you are the only one using the gym equipment in your home, the salt and oils left behind will eventually break down the coverings on padded benches and might make dumbbells and barbells slippery. Create a cleaning solution of your own or buy disinfectant wipes for regular cleaning of the equipment and mats that you use during a workout.
Deep Breaths
Besides sweat, dust also builds on exercise equipment. Not only should you be wiping the dust off your gear, but you should also pay attention to your home's air quality.
An old air filter in your HVAC unit can lead to a faster buildup of dust and other particles that can be unhealthy to breathe in, especially during your workout. So, replace your air filter regularly to remove the dirt and other harmful particles.
We All Know You're a Beast…
There's nobody around. You don't need to prove anything by slamming heavy weights around.
Many gyms post signs requesting that you don't slam the machine on the floor, for a good reason. While slamming weights can be dangerous to you or passers-by, the real reason you don't want to do that is it can speed up the wear and tear on your expensive equipment.
When you're using the equipment, do your best to place it on the ground gently. Never lift more than you can comfortably return to the floor or rack. Please keep it safe; make it last.
Where the Rubber Meets The Road
Not slamming your weights can extend their use.  Still, you also need to think about your flooring.
Even if you are working out in your garage, lots of damage can still occur to your flooring if you don't make adjustments. Protect your home's floor in your gym area by installing rubber flooring. Most modular interlocking rubber 4-foot square floor tiles sell for $8-$15 depending on the quality.
A home gym is the safest way to stay in shape, and it can also add to your home's value if done well. Today's buyer will want to know they have room for their exercise equipment. If you're looking to sell your home, make your gym look as lovely as the rest of your home.  Besides flooring, paint the room a cheery color and consider adding a mini-fridge stocked with drinks.
If you're thinking of selling or looking for a new home–with more room for a gym–contact one of our real estate specialists here at Eng Garcia and let us help.