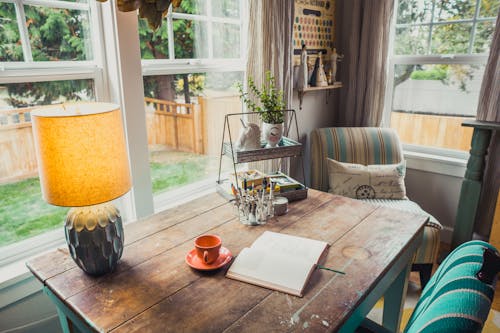 It may be their placement in relation to the sun or the shade cast by a nearby building that might make certain rooms in your home feel too dark.
To some, this may be perfectly fine, but others may yearn for more visual levity there. If you're of the latter camp, there are actions you can take to ward off the gloominess.
Utilize these easy ways to brighten up a dark room we give below and make your room into a place that lifts your spirits!
Add Some Mirrors
Mirrors have more uses than simply showing your reflection. Their ability to echo light they receive back outward effectively duplicates the room's preexisting brightness.
By adding them onto the walls in strategic spots where they will get the most exposure to light, you can transform the room into one that feels clearer and more spacious. A wall next to a window or a wall exactly across from it are two prime locations for singular large mirrors or collections of smaller ones.
Use Light Colors
Along with similar principles, you should select lighter colors to dominate the décor in the room so that it reflects more light than it absorbs.
Dark colors such as black or deep brown will swallow up the already sparse rays trickling inside. Therefore, you should go for white, light tints of beige and blue, and splashes of cheery colors instead. These hues will make the room inherently brighter and echo the light you experience on a sunny day.
Swap out major furniture pieces that are too dark and consider painting the walls to introduce more light colors to the room.
Bring in Area Rugs
Area rugs present one of the easiest ways to brighten up a dark room. They can be placed down and switched effortlessly wherever you want them, so long as you choose a size that fits well for your room.
When you have dark flooring, rather than needing to do an extensive renovation project, you can just place a light-colored rug on top to remedy the issue. Rugs are unique in that you can get more adventurous with their color schemes without it feeling overwhelming.
They are the perfect items to bring in that pleasing aqua blue or lively red you've always gravitated towards but could not figure out how to incorporate into your home seamlessly.
If you have a home that you need to brighten up before you sell it, please talk to one of our experienced realtors at Eng Garcia!