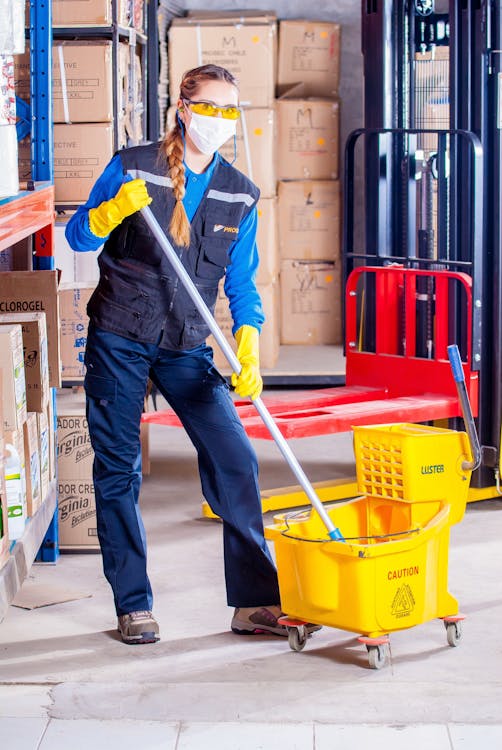 When summer finally rolls around, not many people want to spend much time around the house. They'd prefer to be out and about, enjoying the sunshine. However, that can lead to a home that's not as clean as it could be, and nobody likes living in a messy space.
Before the summer season gets in full swing, take the time to get into a solid cleaning routine for your different areas of the home, your car, and various appliances. Here are some summer cleaning tips to put you on the right path for a clean and fun summer!
Pay Attention to Stinky Odors
Summer is hot, and that often leads to stinky odors. Do your best to pay attention to where these are coming from and keep those areas especially clean. You may not be trying to sell your home now, but ignoring gross odors is never a good idea. Better yet, when you know where these odors are coming from, you'll be better able to maintain them when you do end up wanting to sell.
Some typical stinky spots include your garbage disposal, trash and recycling bins, bathrooms, and more. Pro tip? Sprinkle some baking soda at the bottom of trash bins to deter the smell.
Spruce Up Your Landscaping
How is landscaping a part of cleaning, you ask? It may not be on the inside of a home, but the lawn is still an essential part of a property that needs maintenance just as much as the inside. It's actually one of our most suggested summer cleaning tips. Clean up your lawn by mowing regularly, trimming hedges, tearing out weeds, and flourishing your garden. When all is said and done, a clean yard says a lot about the state of the interior.
Hit the Basement
Chances are, people are looking for a cool place to relax during the summer, and the basement tends to be one of those places. Do yourself a favor by getting the basement sorted. Because this often turns into a big project, we suggest starting in sections—don't run rampant through the basement trying to sort everything in one day. Start small and clean up specific areas before you move on to the next. Soon you'll have a clean place to cool off and relax in.
Clean Out the Fans
Similarly, if you need to cool down, take a day to clean out your fans. It may seem small, but getting into a regular schedule of cleaning out your fans can make quite the difference. When box fans and blades of overhead or rotating fans get dirty, they don't filter out that cool air you're vying for as well. Wipe them down, clean them out, and get some actual cool breezes through the room.
Don't Forget About the Car
Our last tip is about your car. If you're the type of person who likes to take summer road trips, day trips, or trips to the drive-in movies, then make sure your car is up to the test. Take some spring car cleaning tips with you through summer, and experience a clean vehicle. Once you clean the car, you'll even feel more inclined to get the home clean!
No matter where you live, let Eng Garcia realtors help you sell or buy your new home today.