With so many residents who enjoy running, biking and year-round, it's no wonder that Washington, D.C. is the 3rd fittest city in the U.S. The wide avenues and large public squares of Pierre Charles L'Enfant's original city design have developed into the perfect environment for cyclers and runners. From tranquil hikes in Rock Creek National Park to thrilling bike commutes, here are the top spots in WashingtonD.C. for your next trail adventure.
The Best Biking and  Running Trails in WashingtonD.C.
1. Hans Point Loop Trail
Peppered with various species of cherry trees, the Hans Point Loop trail is a spectacular 4.1-mile loop in East Potomac Park. With both indigenous species of cherry trees and a handful of Asian varieties, this year-round trail around the lake is well worth the trip. The best part? Fido can use the trail too, but make sure to keep him on a leash.
Pro Tip: Visit during early April to see a majority of the blossoms in full bloom.
2. Anacostia Riverwalk Trail
With 12 of 20 miles currently open to public use, this trail is perfect for runners and cyclists with 10+ ft. wide trails that run along both sides of the river. The Riverwalk Trail features interactive maps, bike racks, and seating options to accommodate anyone looking to enjoy the riverfront view.
3. Little Falls Branch Stream Valley Trail
Just west of the community of American University Park lies a paved trail for bikers and hikers. Running parallel to the Capital Crescent Trail, this 3.5-mile path offers a steep grade from MacArthur Blvd. to Massachusetts Avenue. With lots of shade and serene views of Little Falls, the trail is a popular choice for Sunday strolls and afternoon jogs.
Pro Tip: If you need somewhere to park, Norwood Local Park and Westmoreland Hills Local Park are parks connected along the trail.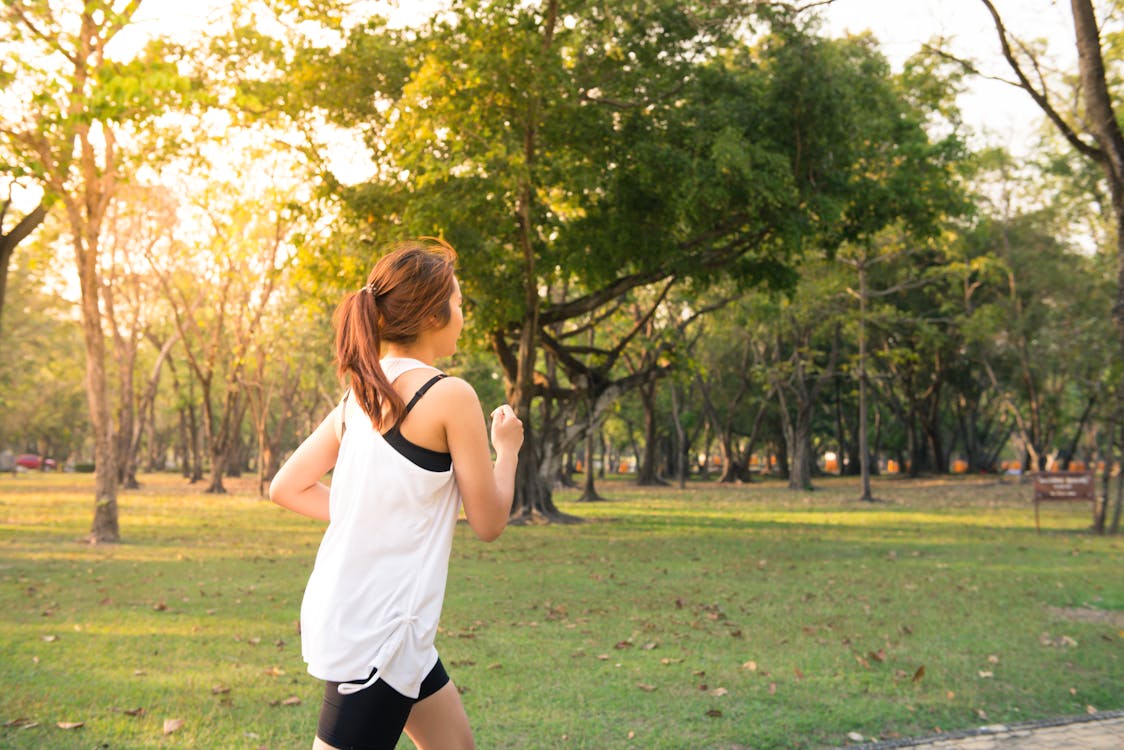 4. Rock Creek Park Trails
The Western Ridge Trail and the Valley Trail are two trails in Rock Creek Park that run from North to South. Just west of Adams Morgan, the trails mainly follow the creek as they wind through Rock Creek National Park to the north in Silver Spring.
Multiple side trails connect the Western Ridge Trail and the Valley Trail. With these extra offshoots, trail runners can enjoy creating their own routes and trying different paths to create their own unique loops.
The Best Bicycle Trails in D.C.
1. Mount Vernon Trail
As another scenic run along the Potomac River, the Mount Vernon Trail passes through 18 miles of wooded parks, wetlands, and historic neighborhoods of D.C. The paved stretch connects Theodore Roosevelt Island to Mount Vernon, giving enthusiasts and commuters stunning views of the city's skyline along the way.
Pro Tip: Wear fleece during the winter to protect against the chilling breeze that rolls off the river. Stay warm with a men's throwback hoodie.
2. Capital Crescent Trail
Capital Crescent Trail is a paved shared-use trail for joggers, bikers, and rollerbladers running from Georgetown to Bethesda. With 6 bridges and a tunnel along its path, the paved 7-mile route is one of the most used commuting trails in D.C.
Starting in Georgetown, enjoy scenic views of the Potomac River and the C&O Canal for the first 3 miles before touring through some of D.C.'s finest neighborhoods.
3. Arlington Triangle Trail
Borrowing from both the Washington & Old Dominion (W&OD) Trail and the Mount Vernon Trail, this paved route is 17 miles long and provides plenty of stopping points along the way. Views of the National Monuments across the river provide great scenery on your workout.
Pro Tip: Water fountains are available at Jennie Dean Park (S. Quincy & S Arl. Mill), Bon Air Gazebo (W&OD Mile Mark 4), or Freedom Park (Lee and Key Hwys).
4. Chesapeake & Ohio (C&O) Canal Towpath
The C&O Canal has nearly 200 miles of towpath left over from the 19th-century canal system that ran through the area. The path is made mostly of clay and crushed stone, making the trail the perfect ride for experienced cyclists.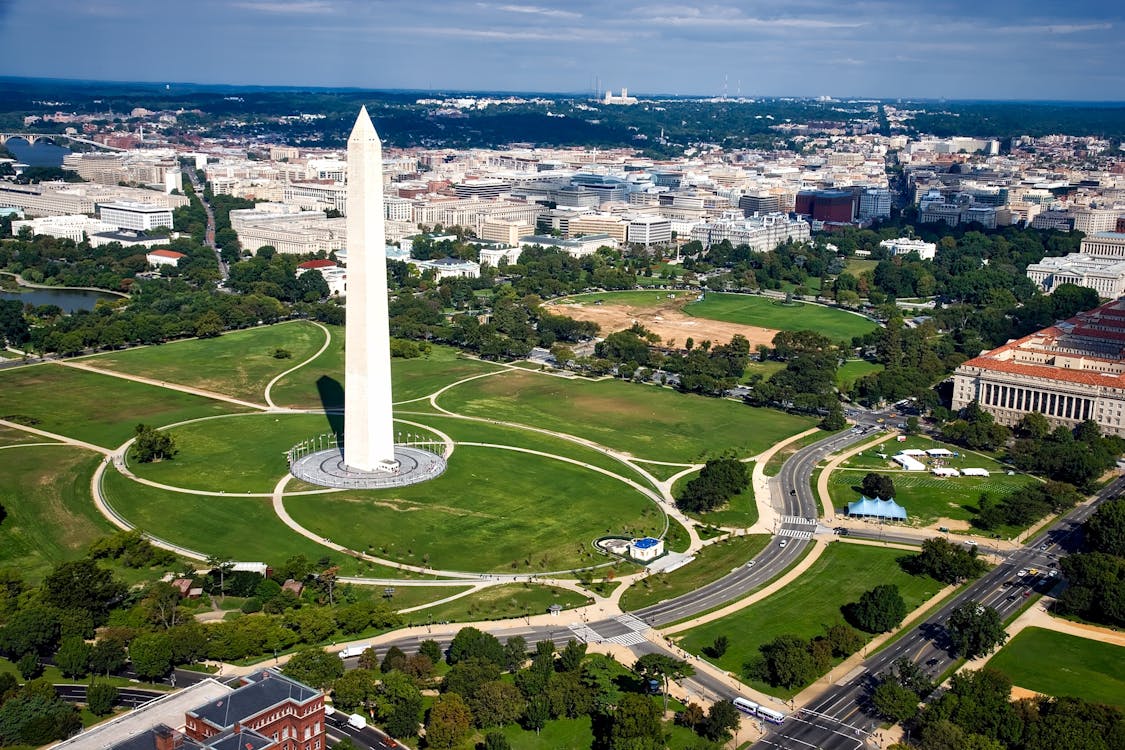 Don't Stop Exploring D.C.
D.C. has so much more to offer than bicycle and running trails. From top-notch hikes to delicious eats, Washington D.C. boasts plenty of reasons to call it home.
Neighborhoods like Old Town Alexandria and Kensington are popular historic suburbs, perfect for those who want to live in a community with a rich history.