Decorating a home can often be a long and tough process. And when it comes to furniture, we don't all want to go with modern pieces. A well-chosen vintage or antique piece can add a unique flair to a specific area of our home. And on the plus side, vintage furniture stores are packed with environmentally friendly, cool items! If you're in the DC area and are a little bit of an old-timer, you're in luck! In DC, there are many locations where you can grab unique vintage home decor. Here are some of the best vintage furniture stores in Washington DC.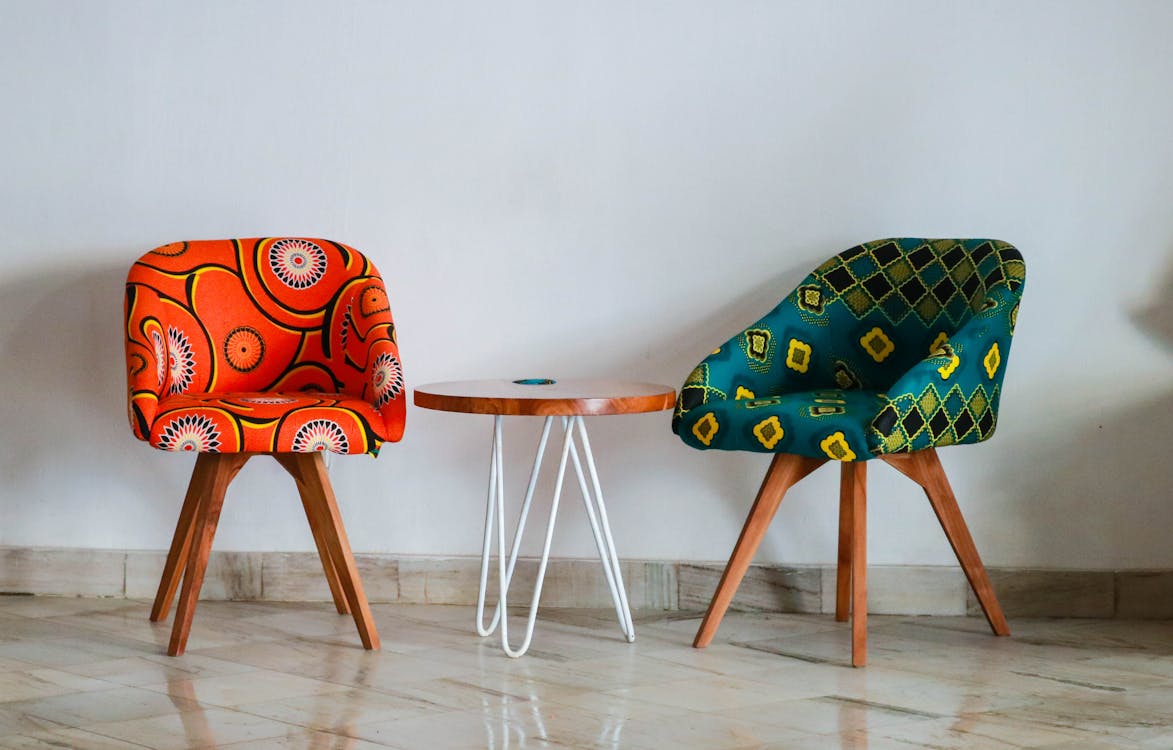 GoodWood
The Washington DC antique and vintage furniture store GoodWood is a staple. GoodWood has been showcasing one-of-a-kind and refined antiques since way back in 1994. And they certainly deserve the ranking of one of the best vintage furniture stores! They have an ever-changing selection of 19th-century antiques, mid-century contemporary pieces, and other vintage stylings. The prices are reasonable, so if you're home staging on a budget, this is the place to go! But furniture is not the only thing GoodWood is famous for. You can also find perfumes and clothing, such as hand-made shoes, at the shop. If you're a fan of unique clothes and are looking to spruce up your wardrobe, you're sure to find something here.
Attic DC
In today's society, many of us have transferred to online shopping. And if you have no time to visit vintage furniture stores in person, no worries! Attic DC is the website for you! You can find all things old and artisan at Attic, an online marketplace. A2B Moving and Storage recommend the Attic website, which serves as a second route for independent retailers to promote their unique in-store offerings. Shopping for vintage furniture has never been so easy!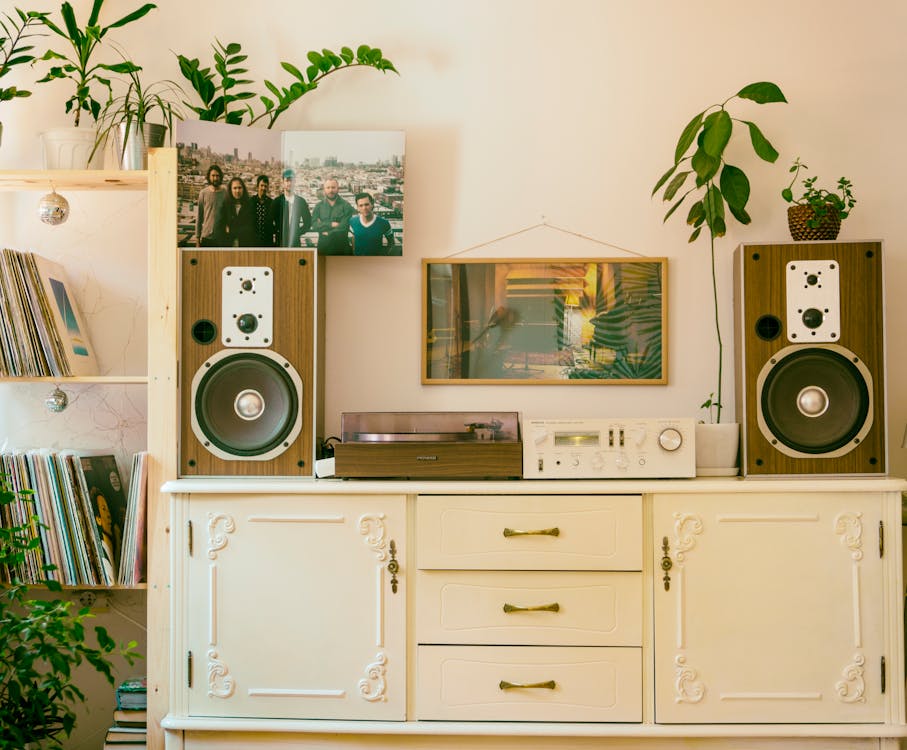 Goodwill
In the DC area, there are more than a dozen locations of Goodwill. That implies you'll always be able to find a vintage piece of furniture. Sofas, dressers, workstations, and dining sets are all available in their locations, along with a wide variety of home decor. Indoor or outdoor spaces, it doesn't matter! Goodwill has it all!
In addition to saving money on used furniture, your purchases at the Goodwills of Greater Washington help support programs that provide job training, employment, and educational opportunities in the area. It's a simple way to improve your furniture collection while also giving back to your community.
Dupont Little Flea Market
Furniture, housewares, jewelry, apparel, art, and vinyl are just some of the high-quality vintage and antique things available every week at the Dupont Circle market. A weekly table is set aside for Dupont Circle residents to sell their own wares. Neighbors can consign their things, and 10% of sales have been donated to the Dupont Circle neighborhood and community since the market's inception in 2019. If you live in the area, you might even succeed in selling your possessions!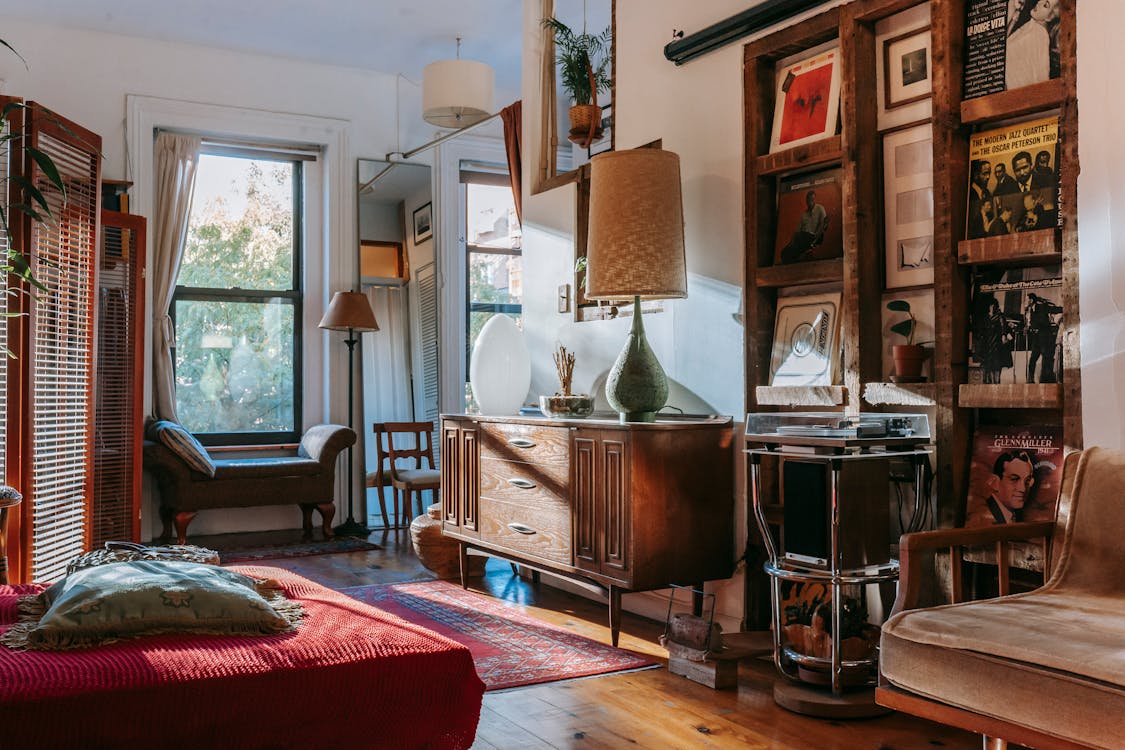 Peg Leg Vintage Goods
Everything about this space is a throwback to the heyday of the mid-century modern movement. Peg Leg has the reputation of being among the best vintage furniture stores in the DC area. And it's easy to see why! They sell everything you need for your home's living, sleeping, dining, and kitchen areas, as well as lighting. Antique wall storage units, retro luggage, and vintage industrial furniture are some of the other items they buy and sell. Many of the owners can tell you about an item's origins, and prices aren't too high. Every week, they receive fresh inventory, and it sells out fast! So if you're planning on shopping here, remember to come on time!
Miss Pixie's
Since its inception in 1997, Miss Pixie's Furnishings & Whatnots has been specializing in the resale of amazing vintage furniture pieces. It's no wonder that it's on the best vintage furniture stores list. You're guaranteed to go on a little bit of a spree here, so you might need extra space for your stuff after the shopping! Here, you'll find anything from dining sets to bookcases to garden furniture. Be sure not to over-buy, though!
Every Wednesday, Miss Pixie's receives a new delivery of merchandise, so schedule your visit to take advantage of the fresh inventory before it is gone.
Vintage MC
If you're a fan of mid-century modern, you can't miss this shop. It has American-made goods from companies like Bassett and Lane and vintage pieces from Denmark. Additionally, the shop is conveniently situated near numerous other vintage stores in downtown Frederick, making it an ideal destination for a fun day trip.
Modern Mobler
Modern Mobler has been serving the DMV area since 2010. They specialize in mid-century modern furnishings and modern Danish decor. They have one of the most extensive collections on the East Coast. It consists of furniture from European importers, including American, Danish, and European styles. It's easy to personalize a new home with their shop, as they offer a wide variety of items. You can even find great art and antiques from the 1950s and '60s. Additionally, they offer companion services for furniture restoration and design support.
Caption: Modern Mobler offers companion services for furniture restoration and design support
Alt-tag: A vintage furniture store with art pieces and vinyl records
Final words
Choosing to shop in vintage furniture stores is one of the best decisions you can make for your home decor. Along with being environmentally friendly, vintage pieces can bring so much life and history into your home. And shopping for them is fun, too! Vintage stores can be a window to the past, like a bubble of memories and nostalgia for a time long gone. It's definitely an experience, and we hope our guide has helped you find some locations to shop in DC. Good luck!