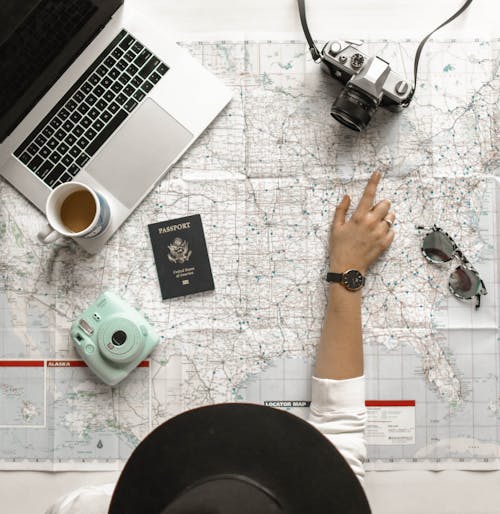 How does a few extra hundred bucks a week or month sound? Probably pretty good.
The time for having a side hustle has never been better. There are plenty of options to consider, all right from your own home. Online tutoring, babysitting, baking, or being someone's virtual assistant can all be done from home—no annoying costly commute and lowering your carbon footprint in the process, which is a win-win.
While working from home to supplement your income is great, another idea is to use your home itself to generate income as a short-term rental. If you've never explored the idea of offering your home on a platform like Airbnb, it would seem like there would be a lot to know, and there is.
To stay on the right side of the law and get things to run as smoothly as possible, you must know the Airbnb rules for Prince George's County, Maryland.
Why Regulate?
Just over a year ago, in October of 2018, the Prince George's County Council passed legislative act CB-011-2018 for all things concerning short-term rentals. The council, motivated by the booming home rental industry's popularity, passed the act to establish permitting and licensing requirements, fees, and standards for short-term rentals.
Know The Rules
When offering your property as a short-term rental within Prince George's County, the first responsibility is to secure a short-term rental license. The initial licensing fee is $150 with an annual fee of the same.
Once you've applied for your license, you can begin renting, but for no more than 90 calendar days while the application is being assessed. The property must be your primary residence, and once you've established that with the county, you will be issued a 90-day calendar certificate.
That certificate enables you to operate a short-term rental before the license application is approved. This doesn't mean you'll definitely be approved for a license, but it allows you to generate a little income while you wait.
When you receive your license, the maximum number of days per year you can rent is limited to 180 days. The license expires a year from its issuance.
You must obtain liability insurance for a minimum of $1,000,000.
Each short-term rental unit must have a working smoke detector and carbon monoxide detector in every bedroom, sleeping area, and on all floors.
Your rental unit must have a properly maintained and charged fire extinguisher in every bedroom, sleeping area, and all floors.
You are responsible for posting emergency contact information on the interior of the rental and a floor plan that denotes fire exits and escape routes. This information must be placed in an obvious location near the main entrance and each bedroom or sleeping area.
The rental must comply with all applicable laws and codes, including but not limited to; Subtitle 4 of the Prince George's County Code and all applicable property maintenance, electrical, plumbing, and building codes.
Further Responsibilities
You must provide notification to all homeowner associations, condominium associations, common ownership communities, cooperatives, and when it applies, municipalities where your property is located. You must inform your immediate neighbors that you have applied for a short-term license, which should help mitigate any problems down the line.
As the property owner, you must provide at least one off-street parking space for every three overnight guests.
All hotel taxes must be collected and reported through the rental platform, be it Airbnb, Home Away, or others.
The property cannot be rented for over 30 consecutive days.
If you are not home while using your property as a short-term rental, you may not rent it out for over 90 days per year.
The short-term rental is limited to eight guests at one time, with only three guests per bedroom.
Maintain a log of all short-term rental guests and use that list when you apply for your new license the following year.
It is unlawful to rent out your short-term rental by the hour; the rental must be 24 consecutive hours.
It's Worth Checking All The Boxes
One could easily be intimidated by all these requirements to get a short-term rental license. In fact, these are only the main ones to get you started.
Check the link to the Prince George's County page where this legislation is recorded for all nitty-gritty to keep you on the right side of the law and ensure that side hustle is on the up and up. Turning that home of yours into some extra cash flow is within reach, take the first step, and know the rules.