Accessory Dwelling Unit (ADU): What are they?
An accessory dwelling unit (or ADU) is an additional, free-standing structure that is secondary to a primary dwelling unit at a property. An ADU can either be attached by a wall with the primary unit or completely detached from it. A third kind is called an 'interior ADU' which refers to an ADU within the primary dwelling unit e.g. in an attic or a basement.
Why are ADUs beneficial?
ADUs provide a good solution to housing problems faced by fixed-income households. In addition, they also provide supplementary means of earning for homeowners or an opportunity to keep their old-age relatives or children in close proximity. Hence the common name for an ADU is granny-flat or mother-in-law suite.
Keep reading to learn all about the latest laws and regulations that you have to abide by as Washington, DC residents to build or operate an ADU on your property, as well as recently developed zoning regulations of the District of Columbia that need to be followed to have one.
Requirements for ADUs in Washington D.C.
There are a number of standard ADU requirements that must be followed by everyone owning or thinking to build an ADU on their property. Some of the key requirements are:
No more than 3 people can inhabit an ADU.
The owner of the property must reside either in the primary unit or the accessory unit for at least 6 months of a year.
An interior, as well as a detached ADU on the same property, are not allowed.
No more than 3 unrelated people can occupy an ADU. However, if the intended occupants are related then the number can be as many as possible.
An ADU must not have a completely separate entrance on the property as if to give an impression of a separate principal unit.
The ADU should meet the gross cover area requirements set by the city authority which is about 300 and 800 square feet of floor area. An ADU must not cover more than 40% of the entire property.
Property owners will be required to obtain a Residential Rental Business License from the Department of Consumer and Regulatory Affairs if they wish to rent out their ADU.
Zoning regulations for Accessory Dwelling Units in D.C.
There are three main residential zones in DC. Residential (R) zones, residential flat (RF) zones, and residential apartment (RA) zones. In September 2016, the D.C. zoning code was revised and ADUs were made a matter-of-right for homeowners in R zones. Now, as a DC resident, you do not require special permission to construct an ADU on your property. With exception of residential zones R-19 and R-20, this rule applies to all the remaining R zones of the District of Columbia. However, for the RF and RA zones, a second dwelling unit built relative to the main building will not be an ADU but a primary unit itself.
The new DC zoning laws have made the construction and operation of ADUs much more convenient for homeowners. Before these revisions, it seemed a really difficult task to build an ADU. However, there are still a number of regulations that you must meet in order to successfully start an ADU construction on your property. An ADU can be a great choice for you if you are a first-time homebuyer or have limited income sources. And if you are a homeowner, an ADU can prove to be a sustainable means of income for you.
Accessory Dwelling Unit Requirements for Virginia
Accessory Dwelling Units are allowed in the state of Virginia.  You do need to check with your particular city and county for their ordinances. 
The other thing to note is that on July 1, 2021, new regulations took effect in the Commonwealth for ADUs.  If you live in Virginia, here are the major things you need to know:
ADUs must comply with all state and local building standards including electrical, plumbing, ventilation, etc. . As the definition states, "An accessory dwelling unit fully complies with the requirements of this code for a dwelling unit." 
There must be egress between the primary dwelling and the ADU.  In other words, you need a door between the two. It may NOT be detached. 
Full access to utility controls, disconnecting means, and all overcurrent devices must be provided to the ADU.
Check with your local government for more information. 
Accessory Dwelling Requirements for Maryland
Accessory Dwellings are allowed in the state of Maryland. However, as of this writing, there is legislation changing some of the significant regulations regarding ADUs.  We suggest you contact your local government for updates. 
Can I Buy an ADU Kit?
What if you don't have a basement, attic, or another space to create an accessory dwelling unit? Well, you can have a licensed contractor build a space. But we know labor and materials are very expensive and hard to come by at the moment.  Believe it or not, you can buy an ADU kit. However, most kits do not include utilities or any finish work. And you will still need to abide by all rules and regulations set by the government.  But it can be an excellent solution, especially if you have an oversized lot. 
Here are several companies you can check out:  21 Companies That Make ADU Kits.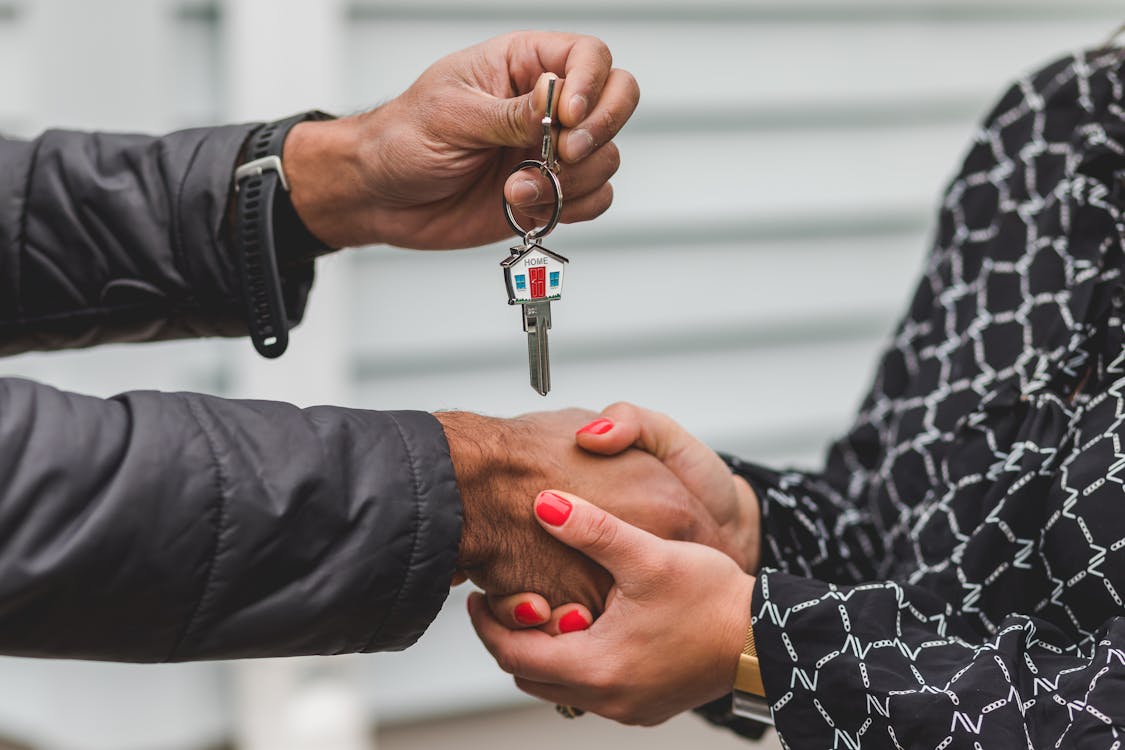 Find a Home That Has an ADU
If you need an ADU to make income or for a family member but don't want the expense and hassle of building one or remodeling your current home, let one of our experienced realtors at Eng Garica find the perfect home that already has an accessory dwelling unit in it.  The market is equalizing and it's a perfect time to jump in and see what's available.  We work in the District, Virginia, and Maryland.  Let us help your family today!