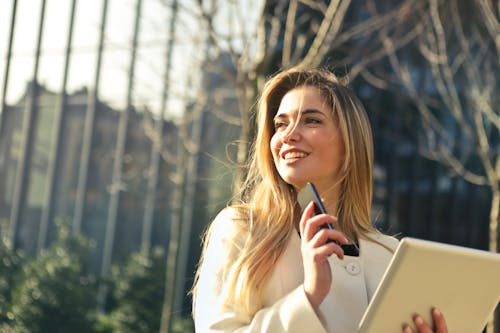 Our guest blogger today is Matt Lee.
Although the benefits of homeownership are innumerable, the fact remains that purchasing a home is downright scary.
After all, an entire life's savings can be signed away to make that initial down payment–a down payment that is likely to be a mere fraction of the total cost of a home in the Washington D.C. area.
Therefore, if you need some additional peace of mind before committing yourself to a home that could be a potential money pit, be sure you know the questions to ask your realtor during the home shopping process.
1. What Renovations Have Been Done to the Kitchen?
There is a mantra among realtors that kitchens sell houses.  And it's true. 
Not only are kitchens one of the most heavily used areas of a house, making functionality essential, but they are also the epicenter of family and social gatherings, making aesthetics and comfortability key, as well.
So, as you can see, kitchens sell houses.
As such, when paying top dollar for a home in D.C., the last thing you will want is to turn right around and perform a costly kitchen remodel. Therefore, listen carefully if your realtor mentions any of the following trendy projects as of recent kitchen upgrades:
Energy-efficient appliances

Half walls to allow for the flow of natural light 

Bar and countertops fabricated from nonporous

acrylic solid surfaces

Open shelving in place of traditional doored-in cabinets
2. Has the Roof Ever Been Replaced?
Popular roofing materials such as asphalt shingles and wood shakes typically have a useful life of about 15 to 20 years. Therefore, if the home you are looking at is around this age and has not gotten a new roof, you will likely start experiencing some move-in issues. 
Degraded roofs can lead to problems from elevated HVAC costs to more serious leaks that require interior renovations, so make sure you have a solid plan as to where the roof stands before getting taken by surprise. In a hot, humid area like D.C., synthetic asphalt shingles combined with polyiso roof insulation will be a premium option to help the home maintain a stable interior temperature in the warmer months.
3. What Aging in Place Features Does the Home Offer?
With an aging population, any home features that allow residents to enjoy maximum comfort and functionality of their home as they advance in years will command a premium price on the market–an important consideration should you unexpectedly need to sell.
Therefore, take heed if your realtor mentions any of the following features:
Custom

handrails

in the bathroom and kitchen to aid in crouching and rising

Elevators and/or lifts in multi-story properties

Remote control lights and HVAC systems

Shower seats and removable shower heads to increase comfort while cleaning
4. Does the Home Have Wood Framing?
While common throughout the years, wood framing has proven to have a handful of issues that will compromise the home's integrity over time, such as swelling and shrinking due to moisture absorption and susceptibility to mold, fire, and insect damage.
Modern concrete homes are proven to have a high thermal mass, providing excellent insulation and maintaining a consistent temperature, regardless of exterior conditions. They also feature a solid, one-piece design that is highly customizable, ensuring the optimal structural integrity of the many unique home designs seen throughout D.C.
5. Is the Home Located in a Convenient Area?
Location, location, location–those are the three golden rules of real estate. 
When thinking specifically about D.C., you will want to ask questions about traffic, public transportation, and crime. Besides, will you frequently be distracted by noisy traffic and/or construction? Are there good schools highly rated?
While there is ostensibly no end to the number of questions you could ask regarding location, you will need a neighborhood that meets the needs and lifestyle of you and your family. If you know you will be looking to sell; you will need to do some probing to see if the home is in an area set to boom or bust in the coming years.
Conclusion
Buying a home is a scary process, especially in a market that is as highly-valued as that in Washington D.C. and the surrounding areas. However, if you know the correct questions to ask your realtor, you can rest assured of making a sound investment purchasing a home.
Matt Lee is the owner of the Innovative Building Materials blog and a content writer for the building materials industry. He focuses on helping fellow homeowners, contractors, and architects discover materials and methods of construction that save money, improve energy efficiency, and increase property value.