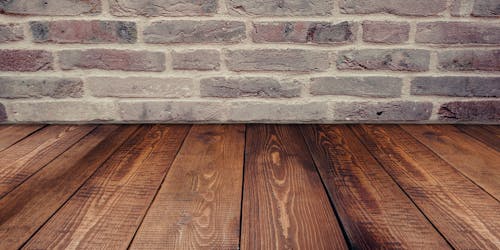 When you take on a new renovation project, you face so many overwhelming decisions. Choosing different types of flooring for your renovation helps set the foundation for your entire room.
The right flooring provides stability, style, and atmosphere to a room by complementing every other design choice you make. Should you choose carpet, engineered hardwood, sheet vinyl, or old fashioned tile?  There are so many new choices coming out now. The options seem overwhelming.
To help you find your dream choice, here are four tips for choosing different types of flooring for your renovation.
Match the Floor Type to the Room
There's a reason most people don't put carpet in their kitchens. A room's flooring needs to match its functionality. Consider how you will use the space and find the perfect flooring to match.
A cozy living room calls for thick, fluffy carpet. Meanwhile, an elegant dining room would look better with a gorgeous, gleaming hardwood. Think about how much activity the room will see and what kind of mishaps and damage the floor might face.
Specific flooring (bamboo, traditional hardwood & most carpet) don't do well with spills or pet mistakes. Certain composites and laminates have waterproof cores.  You could spill a drink and leave it there all day with zero damage.
If you have rooms in the house that are cold in the winter, carpet with a high-quality pad works better than tile or vinyl.
Picking the right type of flooring for the room and your lifestyle is the first–and most important–step.
Keep Your Style in Mind
Speaking of style—this is your project and your home, so every design should be something you enjoy. Don't be afraid to lean into your favorite colors and styles, even if they're a tad unconventional. Dull sheet vinyl flooring is so 1990s.
With the right planning and details, you can create a design that looks good and shows off your unique personality and style. The key is to use any unique flooring sparingly. Don't do an entire home in a shocking blue carpet or striped tile. Keep it to one or two rooms.
You should also pay attention to the styles and designs that already exist in your home. Make sure your flooring works well with the paint, furniture, décor, and other details you own or have in mind. Take pictures, or, better yet, fabric samples of your furniture with you while shopping for flooring.
The Devil is in the Details
Any type of flooring you choose (hardwood, carpet, tile, laminate, or others) comes with plenty of other details and options to consider. Some are smooth, and some have texture. If you have children or older adults in the home, a smooth, slippery floor can be disastrous, especially wet.
Other types of flooring have patterns that look good in the store but are overwhelming when installed in an entire house. It's usually better to be conservative with floor patterns.  You can always add interest to a room with throw rugs and decor that can change when you do!
These subcategories have a significant impact on the final look of your preferred flooring, so it's essential to keep them in mind when making your decision.
Before you finalize your decision to put anything down, take at least three samples home before you order.  If you're leaning toward hardwood, choose which of the different wood flooring species you want before making any further decisions.
Think of the Future
You want your flooring to work for your home both now and far into the future. This is why one of the essential tips for choosing the best flooring for your renovation is to think of how it will continue to work down the road. Is the flooring durable? Will it require a lot of maintenance?
Some floors are less expensive upfront but require costly maintenance and or replacement.  Always ask how long the flooring warranty is and what accidents it covers.
Think about any future projects or changes you might make to the room and how they will match with the flooring you choose.  And keep in mind that you may want to sell your home one day.
One of the first things prospective buyers will look at is the carpet and floors.  Having great looking flooring may make the difference in how fast and how much you sell your home for.
When it's time for you to sell your home, make sure you talk to an Eng Garica realtor so we can help you decide whether you need to replace your flooring or not before you list.