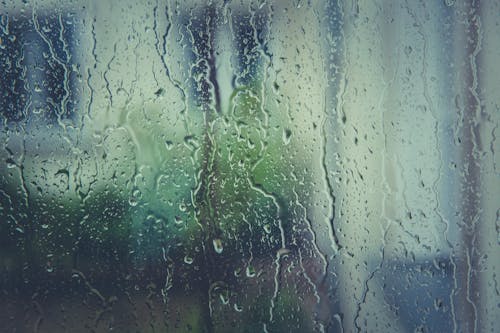 If the rumble of a Summer thunderstorm sends chills up your spine, you're not alone. Lightning isn't to be taken lightly.
Or maybe you're the type that enjoys a Summer deluge, and the cooler temps that follow. No complaints here!
For some though, the fear of the lightning or the fun of being drenched in the yard is trumped by the panic of how well their home will handle the heavy rains. Water damage can cost thousands in repairs.
Fan or foe of heavy rain, one thing is for certain—you need to keep that rain from damaging your house. Heavy rainfall can cause a range of issues to any home, from damaging the roof at first impact, to the trickle-down effect of basement flooding.
These tips for how to protect your home from the potential effects of heavy rain will help you prepare for the next storm that's sure to come.
Clean Out Gutters and Downspouts
It might seem counterintuitive, but installing gutters and downspouts outside your home is one of the most important measures for waterproofing your basement. These simple devices carry water away from your home to ensure no pooling occurs.
Each season brings new threats to your gutters and downspouts, so inspect and remove debris and blockages that have built up inside. It's good to check on them twice a year to make sure they're flowing properly. This way you can ensure your home will redirect rainfall away from the property, preventing the chances of flooding during heavy storms.
Install a Backwater Valve
Heavy rains can cause problems out at the main sewer line, and in turn, can cause you issues. If waters rise too quickly, it can cause an overflow sending sewage back up the line into your home. Hire a professional to install a backwater valve to prevent this horrible scenario. Depending on the size and type of drainage system you have it could cost anywhere from $135 – $1000 installed.
A backwater valve allows sewage to leave through your drainage pipes as normal but secures itself by closing to keep the sewage backflow from re-entering your home.
Don't Forget the Landscape
Getting creative with your landscaping can also help greatly when it comes to diverting water away from your home, especially during heavy rains. Using dirt or mulch to build up the ground near your foundation will form a natural pitch away from your home and will decrease the chances of finding moisture in your basement or crawl space. Pooling water will find its way in eventually if left alone, so encouraging it to go elsewhere is your best bet.
Remember, even the best landscaping can let you down if the rains are bad enough, so making sure your sump pump is in good working order as a fail-safe is always a good measure
Reseal Windows and Any Other Vulnerable Areas
After heavy rainfall, inspect windows and doorways for any water damage. If you notice any leaks in doors and/or windows, reseal them with caulk. If you notice water in your basement after heavy rainfall, inspect for cracks. If you find cracks in the foundation, you must use a water sealant to patch them up securely.
Knowing how to protect your home from the heavy rain is an important part of being a homeowner. For new homeowners, these tasks might seem stressful. However, these tasks are necessary to maintain a beautiful, welcoming home. That's the marvelous thing about owning a home—its beauty and warmth reflect the work you put into it.
If you're ready to jump in on homeownership, contact one of our experienced realtors here at Eng Garcia to help you find the home of your dreams.