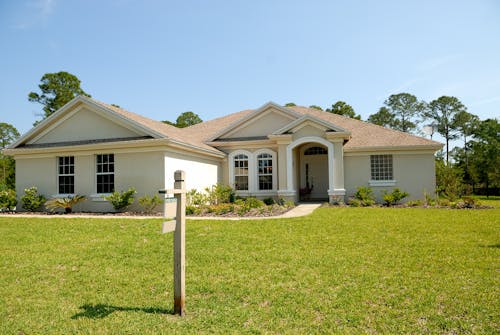 Dipping your toe into the real estate market can be scary–not only for first-time buyers but for first-time home sellers too. For most, it has been quite a few years since their last experience with buying and they may have never sold a house before, so the landscape may feel new and overwhelming.
Don't worry—selling your home doesn't have to be a stressful, laborious, time-consuming process. Here at Eng Garcia, similar to Farmers Insurance, we also "know a thing or two because we've seen a thing or two."
These three tips for selling your house to potential buyers will help you close on your home as quickly and as easily as possible.
Signage is a Must
Most aren't flashy, but those "For Sale" signs you see outside of homes aren't just a formality. Some people feel uncomfortable having a for sale sign in their yard.  It feels like an invasion of privacy.  After all, everyone will know your business.
However, these signs are free ads for your humble abode that a passerby will see daily. Although digital marketing is key in today's market, it isn't the only method you should use. Putting a sign out front with your real estate agent's contact information on it will help attract potential buyers in your area.
However, before you put up a "For Sale" sign, contact your local homeowner's association. The reason for this is that not all areas allow physical signs in the yard and will instead require you to place the sign in your window.
Stage Your Home
There are widely known reasons that staged homes sell faster, such as how they make the property look clean, presentable, and depersonalized for potential buyers.
During the staging process, one of the biggest steps is finding a purpose for each room and, likewise, for each object in those rooms. This will give your home distinct characteristics such as home offices and guest bedrooms, as opposed to "this the room with all my video games" or "this is the room where I keep all the boxes of stuff I don't use."
Rediscovering each room's identity and optimizing it for that purpose gives you something special to show off in pictures, as opposed to just random room after random room. Plus, it makes virtual tours (and in-person tours under safe conditions) even more impressive.
Remember, this isn't YOUR home anymore.  It's SOMEONE ELSE'S future home.
Picture Perfect
In today's fast-paced market, it goes without saying that you must advertise your home sale online. Along with that listing, you must provide high-quality photos that show off your property in the best light. There are two important tips that can help you capture high-quality photos—stage your home and hire a professional photographer.
Staging will make your home look great in photos, but only if you have a professional photographer with you. The benefit of a reputable photographer is that they will have high-quality gear and an eye for making each aspect of your property stand out to potential buyers. Professional photographers will know how to show your home in the best light—literally.
Don't Fuss Call Us
Remembering these three tips for marketing your house won't just help your first sale, but also any property sales you make down the line. With a well-staged house, high-quality photos, and a prominent "For Sale" sign on your front lawn, you can wrangle in a wide range of potential buyers in your area.
Plus, if you have a great real estate agent from Eng Garcia by your side, we know the tips and tricks for making the process smooth and efficient. Contact one of our team members if you're getting ready to sell.